Last week, I stumbled across these photos on Pinterest and just had to find the source. As it turns out, they are from a Boston Globe Magazine feature, sharing the holiday decorating tips of one of my favorite bloggers, Erin Gates of
Elements of Style.
Erin is an interior designer with seriously fab taste. Her chair (featured in this shoot), is actually the inspiration behind an upcoming chair makeover I'm working on that I'll make sure to share with you. And I'm sure envious of her black and white Hermes blanket!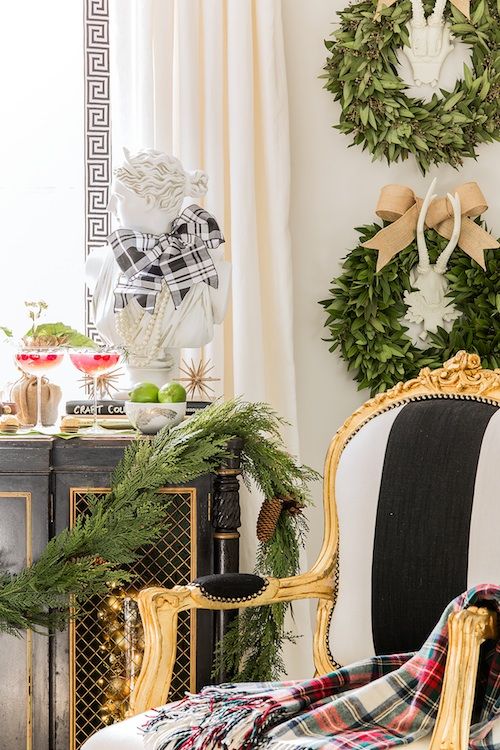 With her love of black and white and affinity for leopard print, Erin is pretty much my design soul sister. I thoroughly enjoyed seeing her style transferred onto Christmas decor. My holiday style tends to include a lot more red (which magically becomes my favorite color come Thanksgiving each year.) But I will definitely be channeling this inspiration by adding fresh greenery and quirky touches like the pearls and plaid bow tied around the classical bust.
Find more info in Erin's post
.
Do you have a theme for your holiday decor this year?